How times fly! We have reached another milestone – our 25th Anniversary. And we couldn't have done it without the support of the entire Car-Sharing community.

As Singapore's First Car-Sharing since 1997, we will celebrate our Silver Jubilee the only way we know how, sharing and spreading our joy with E.V.E.R.Y.O.N.E.
So, drive on everyone, and let the celebrations begin!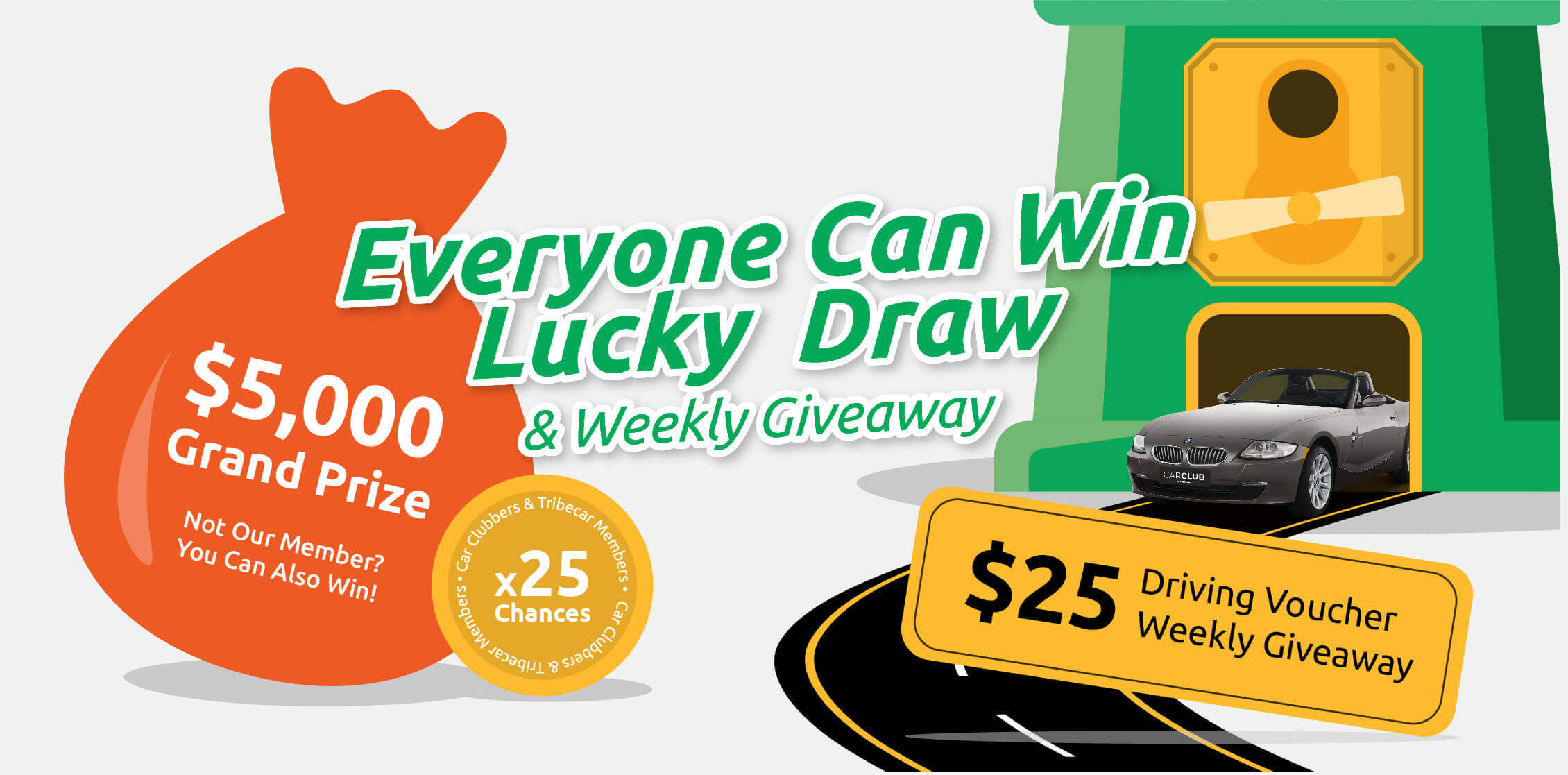 Car Clubbers, Tribecar members, even users from other Car-Sharing providers (e.g. Shariot, GetGo, BlueSG, Car Lite, Drive lah, WhizzCar, etc1), now you can stand to win $5,000 in our Lucky draw and our Weekly Giveaway of $25 Driving Vouchers. As long as you are part of Singapore's Car-Sharing community, you can take part!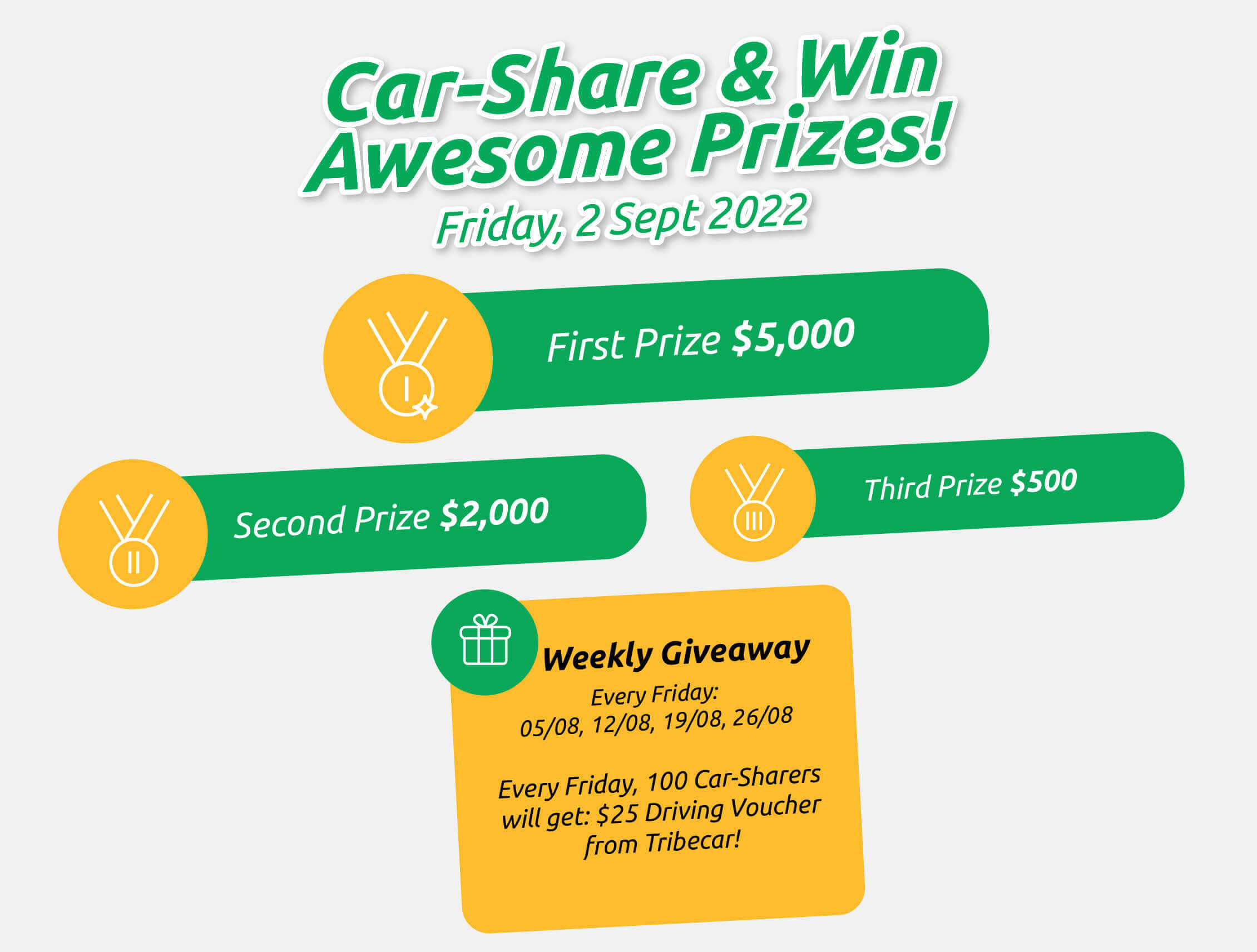 Started in 17 August, 1997, as NTUC Income Car Cooperative, Car-Sharing prior then was totally non-existent, and the concept barely understood. With just about 125 members, our fleet were just four manual 1.3-litre Mitsubishi Lancers in the carpark of Block 1, Toh Yi Drive! Back in those days, apps on mobile phones were unheard of, so all bookings were made through the phones. Members would need to collect the car keys from a locked box that they could only open with a smart card and PIN.

Through the years, we led the car-sharing industry with new technology and fleet management system as well as grew our fleet and membership base. We had a few different partners along this journey too. Right until 1 April 2022, where we reached another important and significant milestone – merging with Tribecar, another pioneer, to be truly the No.1 Car-Sharing in the country that serves everyone.

We truly have driven a long way.
1Shariot, BlueSG, GetGo, Car Lite, Drive lah, and WhizzCar's trademarks, logos and brand names are the property of their respective owners. All company, product and service names used in this website are for identification purposes only. Use of these names, trademarks and brands does not imply endorsement by either party.